My last post had many of you reaching for the tissues so I thought to balance it out I'd write a post that might have you reaching for your credit card instead!
It is after all, that time of year where it's all spend, spend, spend. I blame the three wise men and especially the one who rocked up with the gold. He set the bar pretty high for the rest of us and while we might not be presenting our seasonal gifts to the saviour of man-kind, most of us do want to buy a thoughtful Christmas present for the sailors/crew in our life which is why I've compiled a gift guide below. I hope it helps.
The Gentlemen's Hardware Sailing and Fishing Marine Multitool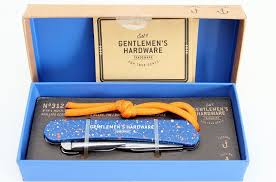 I've yet to meet a sailor who doesn't day dream of landing a catch and his supper while out on the water so this handy gadget is ideal to facilitate that dream. It comes complete with a marlin spike, shackle key, fish scaler and hook remover amongst the other standard tools such as a screwdriver and can opener. The Gentlemen's Hardware sailing and fishing multitool is a fun and inexpensive gift at £22.50. It can be purchased from the RNLI by clicking here.
2. Practical Boat Owner or Yachting Monthly Magazine Subscription
Neil and the team here love reading Practical Boat Owner and I got into a lot of trouble when I cancelled our subscription. It's a really good mix of boat reviews, product reviews and helpful hints and tips. This is the ideal gift for the sailor who likes to stay abreast of the latest product releases and/or who likes to work on their own boat. You can find subscription info for PBO here.
For those who like to sail abroad and want more sailing tips and stories then Yachting Monthly would be a good gift subscription. It also has a good coverage of mid range to luxury yacht reviews and test reports. You can find subscription info for Yachting Monthly here.
3. Spinlock Deckvest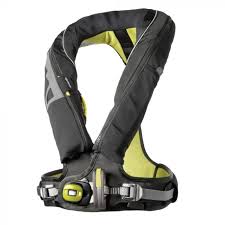 The most important bit of kit for any sailor is of course his/her life jacket so why not treat the sailor in your life to a Spinlock lifejacket. At £189.95 they are one of the more expensive lifejackets on the market but being designed for and used by commercial fishermen and the Volvo Race yachting crews, these lifejackets are really the next level in safety without compromising on comfort and style. You can purchase a Spinlock jacket from here.
4. Stress Free Sailing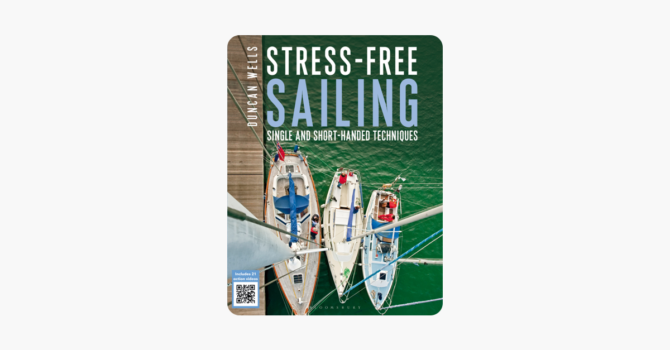 Isn't this the aim for all of us – skipper and crew alike?  If you sometimes struggle to confidently sail singlehanded or as part of a couple/crew then this book is not to be missed. It explains everything from coming into a harbour to picking up a mooring buoy. It is written in a funny and informative style with lots of pictures to help show how to complete the most basic but challenging of tasks. A great gift for those new to sailing/boating/crewing. You can buy Stress-free Sailing from your local Waterstones for £16.99 or here online.
5. Meg Matthews Jewellery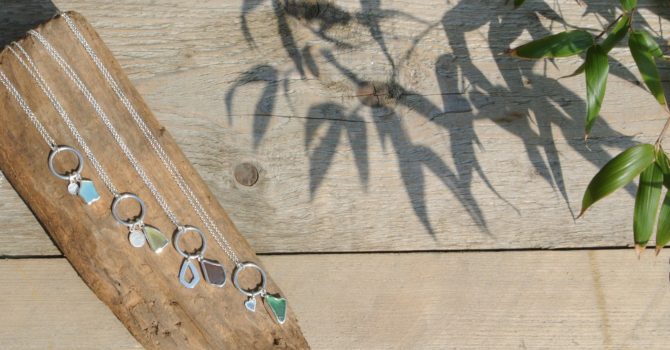 If you want to get your lady sailor/crew a special piece of jewellery that will remind her of the sea then look no further than Meg Matthews Jewellery. Meg's jewellery is not only inspired by the sea, the glass used in the designs are sourced from the North Norfolk shoreline too. Many of you will probably know or recognise Meg; she's a Sheringham girl who has spent much of her childhood messing around in boats at Morston.  Her designs are beautifully crafted and each is unique. Meg can also undertake private commissions. You can see Meg's gorgeous jewellery here.
6. Asado Railmount Boat BBQ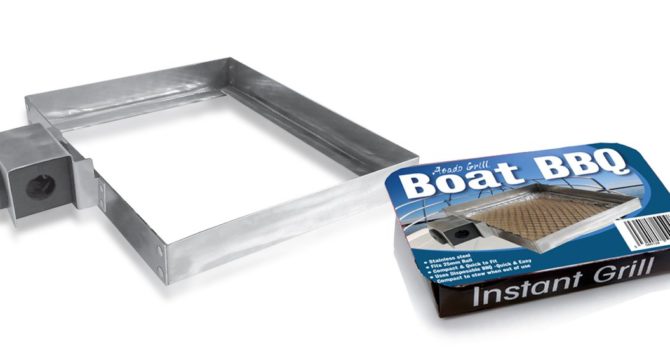 An ideal gift for the fisherman and sailor who likes to spend weekends on the boat, cooking what he catches. This incredibly useful BBQ frame makes having a barbeque on board really easy. It uses the standard disposable instant BBQ trays and attaches to any standard 25mm tube. You just attach the clamp to your boat rail (push or pulpit) where it can stay for the summer. Then when you want to have a BBQ on board, you just slot the stowed frame onto the clamp on the rail, unwrap your instant BBQ and place into the stainless steel frame. It really is that easy and will widen the cooking options onboard. The kit costs £29.95 and can be purchased here.
7. Ultra Dry Bag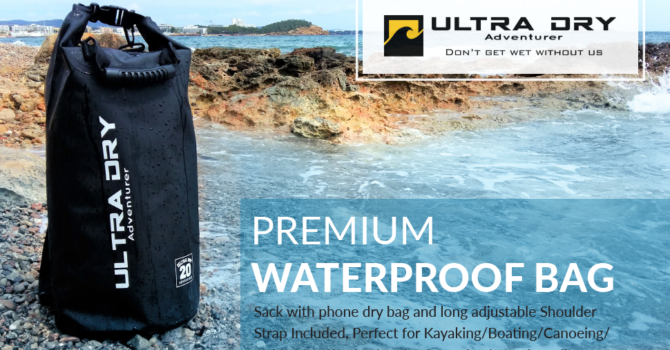 Loading stuff on and off the boat can sometimes be a bit of a faff, especially when you drop an item of clothing or bedding into the water. The Ultra Dry bag comes in a range of sizes and with shoulder straps so you can wear it like a rucksack. It makes carrying your kit on the water easy and it really does keep all your essentials dry. This is the ideal gift for those sailors, crews and families who spend their weekends and holidays on the water. Prices start from £13.99 for the 10 litre bag and can be purchased from the Ultra Dry Amazon shop here.
8. Adrian Taunton and Sally Temple Art Work
If you're looking for a piece of artwork to gift that is evocative of sailing or the North Norfolk Coast then the two artists below are worth considering.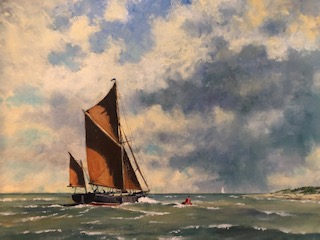 The first artist is Adrian Taunton. I know Adrian personally and he's always got a painting or two strapped into the back seat of his car. He came past the yard one summers day and called in to pick up some bits for his boat. He mentioned he had a painting in the back of the car that I might like to see. I took a look and knew I'd found the perfect gift for Neil's 40th birthday. It was an oil painting of a Thames sailing barge heading out to sea. It could easily be Juno passing buoy number five. I bought it and Neil's loves it.  Adrian is a member of the East Anglian Group of Marine Artists. He is amazing at seascapes and his works regularly exhibit at galleries all across the UK. You can view Adrian's works here at Thompson's Galleries.
The second artist to note is Sally Temple.
Sally is part of the Temple family whose roots have been deeply embedded in Morston for generations. Sally's intimate knowledge of the natural area and how the light plays on the marsh land and water is evident in each painting. Sally manages to capture not only an image but the feeling of the coastline and it's made all the more remarkable when you discover that she creates these scenes using only her fingers.    Sally is a member of the Institute of East Anglian Artists and her paintings can be viewed here. 
9. Sealskinz hats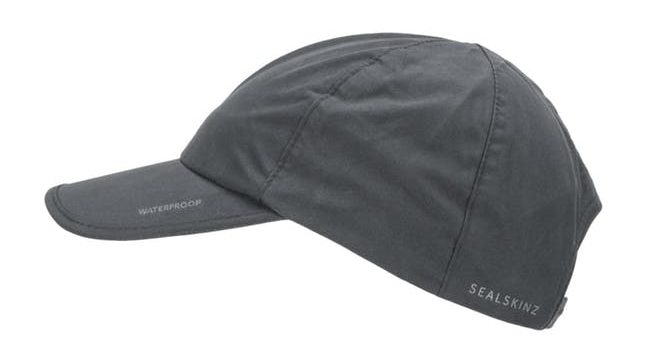 Your sailor and/or crew can't avoid getting wet when on a boat which is why the right gear to keep them warm is essential. We've found these hats and we love them because they are waterproof. Do I need to say more? They come in a range of styles and colours and prices start from £20. You can even buy one which has an LED torch inbuilt. What's not to love?  Find your perfect sealskinz hat here.
10. Karün Recycled Sunglasses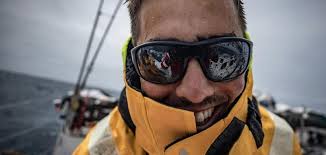 If you've not heard of Karün yet then please do check out their website here Karünworld.com. They are one of few genuinely ethical companies, alongside Finisterre,  that are working hard to save the world. You can do your bit by buying your sailor/crew member a pair of Karün sailing sunglasses. Designed for the crews of the Volvo Ocean Race and made from recyclable sea plastics (fishing nets) sourced from Chile, these robust and stylish glasses are priced at €245 and built to last.
11. Finisterre + ArkAir Smock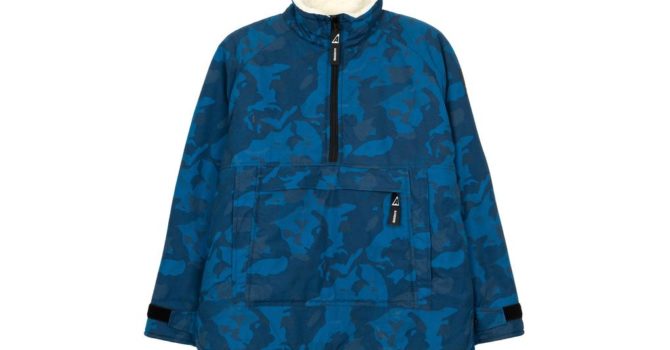 Many of you will know Tom Kay and his company, Finisterre. Indeed, many local Norfolk Sailors were ardent fans of the original Finisterre smock which was warm, windproof and, most importantly, waterproof. I'm excited to say that the company has teamed up with ArkAir to launch a new version. It has a warm deep wool-blend pile and waxed 100% organic cotton outer that is coated with a water repellent wax finish. You can purchase the AirArk Smock here for £295.
12. Lego Technic Yacht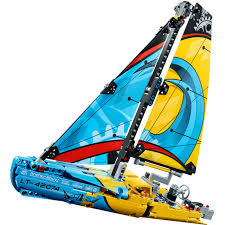 For Junior sailors or men who never outgrew Lego, you can purchase this Technic Yacht for £24.99 here. The age range is for 8 – 14 years but I'm sure lego fans of all ages will love to spend their Christmas afternoon or Boxing Day constructing this fun gift.
I hope these gift ideas help and inspire you.
I would also like to wish you all a Merry Christmas and a Happy New Year. If I could offer one tip to carry forward into 2020 it would be: